The AI & Robotics Transformation Engine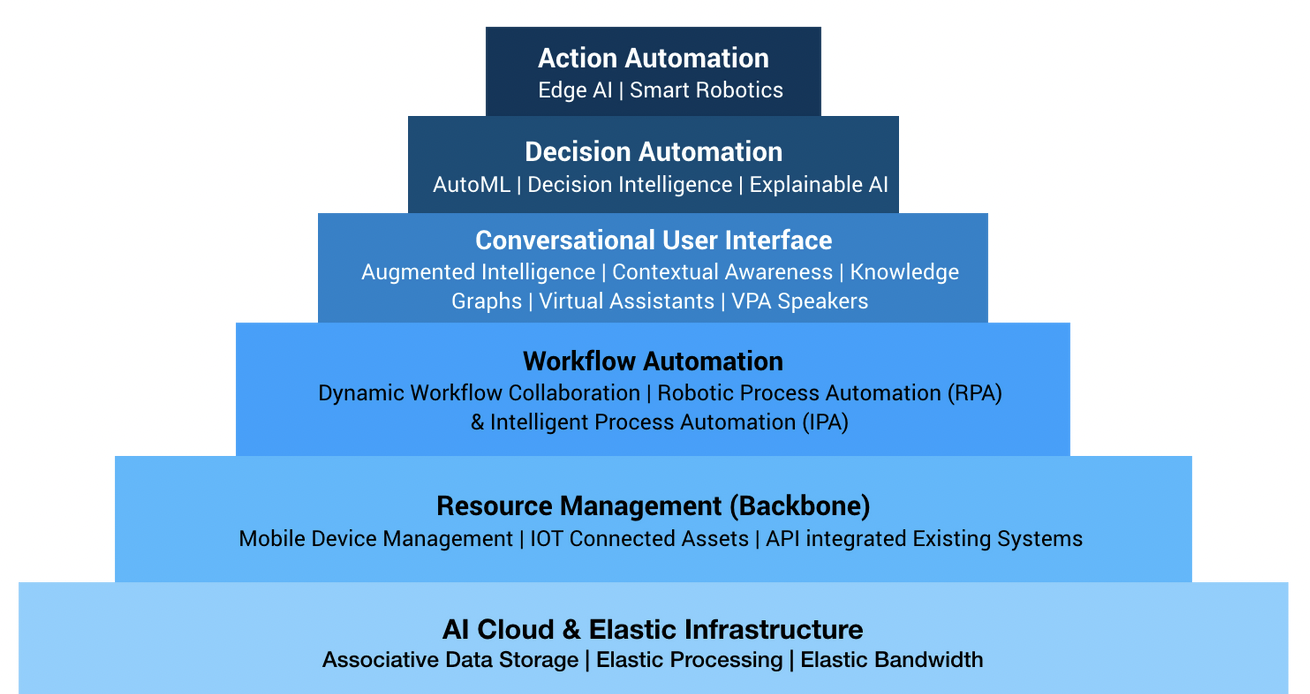 From elastic infrastructure to application is a sequential journey for any enterprise.

In most cases using existing infrastructure might not serve the purpose of AI and robotics transformation.
Our AI platform has ready to use technologies in each of these 6 steps.
1. AI Cloud & Elastic Infrastructure
Associative Data Storage

Elastic Processing

Elastic Bandwidth
2. Resource management
Mobile Device Management

IOT Connected Assets

Existing System Integration APIs
3. Workflow Automation
Dynamic Workflow Collaboration

Robotic Process Automation (RPA)

Intelligent Process Automation (IPA)
4. Conversational User Interface
Augmented Intelligence

Contextual Awareness

Knowledge Graphs

Virtual Assistants

VPA Speakers
5. Decision Automation
AutoML

Decision Intelligence

Explainable AI
6. Action Automation
→ InsightsIts about time that enterprises are shifting from Sales to Customer Experience. There is a paradigm shift from physical to virtual - thanks to Covid19. Customer Expectation is changed forever Anywhere 24/7 Real Time Autonomous GreneOS it a ready AI platform...